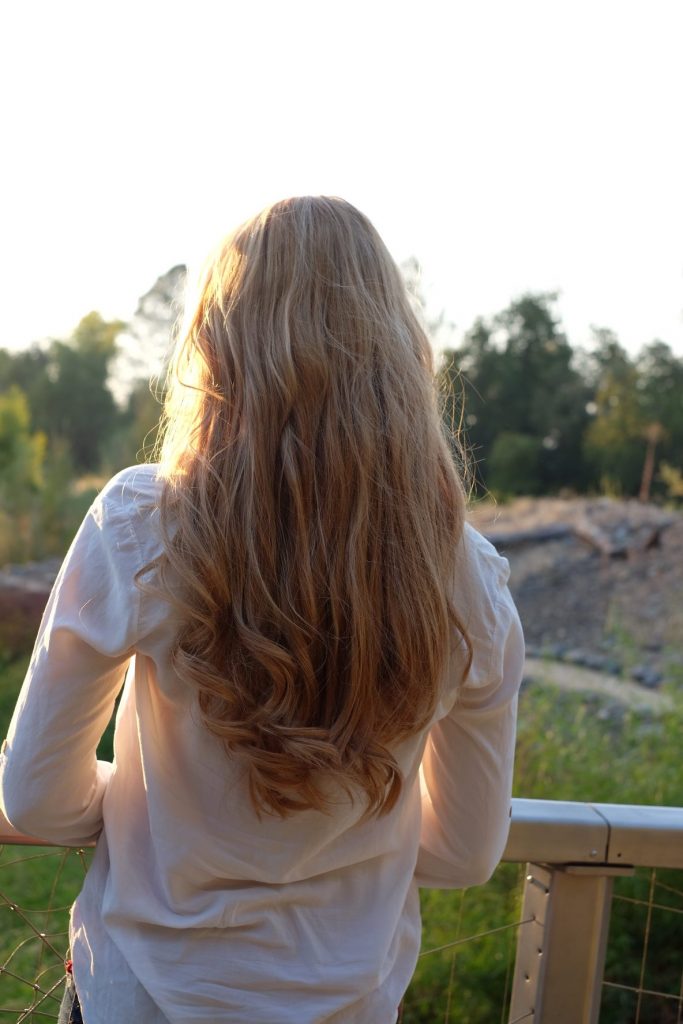 There are seven books that has changed my life deeply, and one of those books are "when heaven meets earth" by Bill Johnson. Bill Johnson is the pastor of Bethel Church in Redding. I had always had an idealistic view on Bethel church. I don't thought that the faith of Bethel is so centered about the main things: love, faith and hope. Very in line with what I believe in. I have heard so much about Bethel church: about gold falling from the shy, about people getting healed from all sorts of desease and that God is present there is a very special way. I went to Redding to meet Jesus and Ida Marie (my friend who also studied graphic design online), and to see healings- to see for myself if it's real or not what I've heard about this place. I had so much faith in what's going on in Bethel, while some of my intellectual Christian friends in Oslo thinks it's all a scam.
Is it real or a scam?
What I figured after being here in bethel is that people there are SO filled with genuine love for each other it was unreal (but real). it was not just Ida Marie who had genuine love for me as her friend, but everyone. Strangers didn't meet with a handshake, they met with a hug, everyone said "love you" instead if goodbye, and in every cafe I was in, I heard people talking to each other with respect, sharing their life and talking about how to treat others in the best way. I saw people with genuine care for other people around them. A random girl that jogged past me and Ida, stoped and asked if we were having a good morning and gave us her number in case we ever needed a ride or anything, just cause she had a car and would love to help us anytime. The people I stayed with, treated me like an old friend. The ones that had a car- drove the ones who didn't have a car everywhere they needed without expecting anything in return. One of the girls made soup for the rest of the seven people living there two days on a row although she is a students with an empty pocket. Literally empty. In church there was a presence of God that was so strong. I didn't wear mascara in Redding because I would only cry it away during worship. Very odd, that I would cry like that, but when God touches your heart- and tells you that He loves you- you some times just wanna cry. The love of God is just so personal and deep. I didn't see any gold from the sky- but I saw love in action. So is Bethel real? The love in this place is at least real.
I sat in the airport after being in Redding five nights, pondering about why I didn't experience any  miracles. I opened my Bible app and reads psalm 103:3 about how God forgives all your transgressions and heals all your diseases. I looked up from the Bible and there was Bill Johnson: the author of one my seven books that impacted my life profoundly! Right there! 
"Bill?" I said.
He looked at me.
"Yes" he said. 
I walked towards him and as I came closer to him I felt Gods presence. For those who don't know what I mean by Gods presence, I can explain it as an atmosphere of heavy air and a feeling that reminds you of the sun surrounding you with warmth, or just what you feel when someone tells you they love you and really means it.
Bill opened his arms and hugged my- those kind of hugs that only my father gives me. "What's your name?", he said. And then the conversation started. We went through the security check and of course there was lots of drugs and guns and cigarettes in Bills suitcase- so he had to leave. JUST KIDDING. Bill made me sit next to him as we waited in the gate. I was a bit overwhelmed about sitting next to Bill Johnson. "Can't believe I'm sitting next to Bill Johnson- it's not every day you get to sit by Bill Johnson", I said. "It's not every day you get to sit next to Ida Karoline either", he said. I asked for a photo of him, and then he asked to get a photo of me😂 I asked if I could pray for him- and as we held hands there and prayed tears just quietly flowed down my face. I can't explain it- the tangible love that just flows out of this man was incredible. I though to myself that this is a unique chance for me to learn from Bill, so I decided to ask him a couple of questions. I asked many questions. One of them was: "What do you wish someone told you when you were 26?". He answered: "To not take myself so seriously. I was very hard on myself as a young man. To just enjoy the journey and relax. That's my advice". I asked some questions about him, his wife, how he got to know Jesus, and I shared about my life. Where's your seat?" He asked. "4D" I said. "Oh, mine is 2C. You should sit with me. Let's just try to switch seats with the person that has 2B", he said. He let people go in front of him and helped me with my luggage, and then we sat down together in the plane. The woman supposed to sit in 2B came, "Hey, sorry, would you mind to switch seats with 4D?" he asked her. She said "yea, fine", with a tiny bothered tone of voice. And so the conversations continued. Bill talked about the two main prayers he prays now a days "for wisdom and for power. Wisdom to think like Jesus thinks and to see what Jesus sees. Power to destroy he work of the enemy". He prayed for me that I would gain wisdom. Amen. We talked about all sorts of subjects. I knew that Bill is a quiet man that doesn't know how to talk, I heard another preacher in Bethel say that, so I just asked all my questions. After good conversations and prayer in the plane, we arrived 20 minutes early in Denver. Bill then asked me to have lunch with him in the lounge he has access to, and waited for me as I had to get my luggage. Then he guided me and opened the doors for me to enter the lounge where he was greeted with a reserved table and a wide smile. The meal was amazing!  He said this was the first time he's ever brought someone he just met into the lounge area. Then he walked me to my gate, gave me a huge hug, bought me a neck pillow for my trip and said: "Come Back to Redding!". I said I would. So now I have to go back some day..
I am overwhelmed!
Though I did not experience any physical healing in Redding, I do believe miracles happen there. I believe miracles happen when love gets to lead our lives. I think that's why so many miracles happen in Redding, because people are tuned into the source of healings: Love. Jesus=love. I don't know how many times you meet your favorite author and he hugs you, saves a seat for you in the airplane, carries your luggage, treats you lunch and buy you a gift, but to me- that was a miracle.