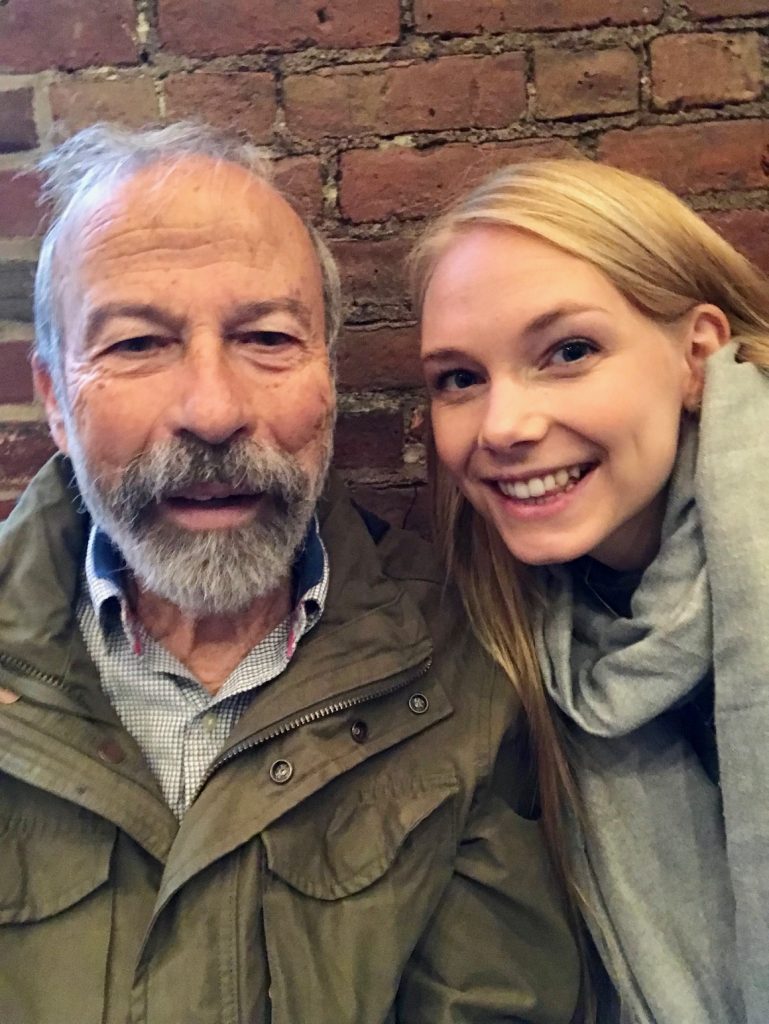 I was sitting at a good cafe (La Colombe Torrefaction) this morning as an older gentleman sat down beside me. He ate a yoghurt and had an espresso. I had set myself a goal of finishing a learning activity in school today and I finally found a nice cafe, so I was highly focused. The man next to me leaned towards me and started to talk about how he didn't have a computer and that he never had one and didn't ever want one. As a former worker at a nursing home I was a little bit tiered from listening to complaints from elderly people, so I nodded politely, said "I understand that you think so", and told the man that I was going to study now and wished him a lovely day. He wouldn't stop talking to me about his hate for computers and the trend in society though. I was a tiny bit annoyed, because I really wanted to study (and I actually like computers) so I tried to be as polite as possible and at the same time end the conversation. I had no patience for complaining at the moment. "I think the technology is great!" I said. "I just called my brother from the other side of the word, isn't that amazing?". He laughed a little. "It can never replace face to face, touching and feeling", he said. Again, I tried to end the conversation, and started to study. Then he interrupted me and said:
"Never do anything for the sake of other people telling you to do it. Do what you have passion for. Do what makes you satisfied, if it dissatisfies you, quit".
I liked that- and had been thinking about just that truth lately. I quickly told him that I just quit my job as a leader to study graphic design. He nodded. "Ok, but I got to study now" I said. He let me study for two minutes and then he gave me his business card. It stole my entire attention. "Wow!! This is a great business card! It's beautiful! It's so thought through! This design is incredible" I said. He smiled. "Yes, I'm a designer as well. I made the bull outside of Wall Street. It's one in Shanghai as well, and I'm selling some to Dubai soon «I looked like a question. Had no idea what this man was talking about. A bull. "Ahh old people", I thought, "they always think you get what they are talking about although it was outdated 60 years ago." I lifted my shoulders unknowingly. "Look it up", he said. I did, and to my surprise this intrusive man next to me was not a normal old man. He has made one of the most famous attractions in New York (second to the statue of liberty).
He has several brands, restaurant, buildings he built and soon a theatre. There is several movies about his work, but he has refused to play in the movies because he doesn't want the attention. He has statues all over the world, and he had been working so hard that he never slept more than three hours for most of his life.
I felt a bit ashamed for prioritizing school over this magical meeting, and for my own attitude towards an old stranger. "I sit here at this cafe everyday" He said. "And then I go to my restaurant at 12:00 before I start making the phone calls for the day". I heard myself impulsively say "Oh, can I eat with you?". He laughed. "You want that? Yes, yes, come to the restaurant I built". I just had to use the lady's room first, and there was no toilet here, so Arturo said I should use the hotel next door because they had a nice toilet. "Say hi to the door keepers from me, they'll treat you well" he said. I did, and they did. They all knew and loved Arturo.  Then I met Arturo in his restaurant with five waiters who welcomed me, helped me with my jacket, poured me water and asked if I wanted a drink.
Here is a video of him that has the restaurant we ate in in the background:
I ate what Arturo suggested and we had the best conversation! He shared from his life and struggles- about how he ran away from home as a seventeen-year-old to pursue his dreams and was so passionate about this that sleep was boring to him. About pending between Italy and New York, about his 18 years old daughter, his old Ferrari, about fighting authority and about the buildings he crafted. During the conversation, he told me he was very sick. I asked if I could pray for him. He liked that but didn't believe in God, he believes in THE UNIVERSE. Anyways, I believe he will live longer and be healed. I told him that too. That I believe I was to meet him for that reason- to tell him that God wants him to live longer. We had great conversations and I am very grateful I got to meet Arturo. He said he'd never brought anyone with him in his restaurant like this. I asked about the bill after the meal and the dessert, and he asked if I wanted to insult him. Here I was dining with a billionaire and asking to pay for the bill… It´s a no go. Well…Think about Arturo next time you get annoyed about an elderly man wanting to talk to you.