Today was an adventure
It started with me waking gup at 04:00 so I could study before going to Disneyland. Why Dineyland? Because the girl who sat next to me in the plane has a cousin with a free pass to Disneyland because he works there. So I studied effectively and went off in a shabby lift. The car bumped away and the driver said he didn't know if something was wrong with the car.
I was actually so scared in the bumpy ride on the highway that I suggested we pray to Jesus, and he was ON. Yes! In the name of Jesus, AMEN. He joined the prayer.We arrived in time, and alive, but as I arrived the cousin did not reply to my phone calls, so I wondered if I was going to get in or not. I got in to Downtown Disneyland without a ticket. Here was a bunch of different shops, Starbucks and everything.
I didn't manage to get in contact with Andrew (the cousin of my plane friend) so I just sat down at a café and studied some more. It was perfect. My plane friend said she was sorry that Andrew didn't answer and that she was going to come at 1 pm. I was just happy that I got some time to study and that I´d get in later. At 2:30 pm she arrived and said sorry that Andrew didn't answer and as she couldn't get a hold on Andrew neither, she wanted to pay for me to get in! It cost 1000 kr. ?! Who would give a stranger 1000kr!? She insisted, but I suggested we went off to another place instead. I don't have a specific need to go to Disneyland, it was just fun cause it was free. So, she was in! We went off to city hall to see the view, Tokyo town to eat her favorite dish and then she drove me to Mosaic where there was a service tonight.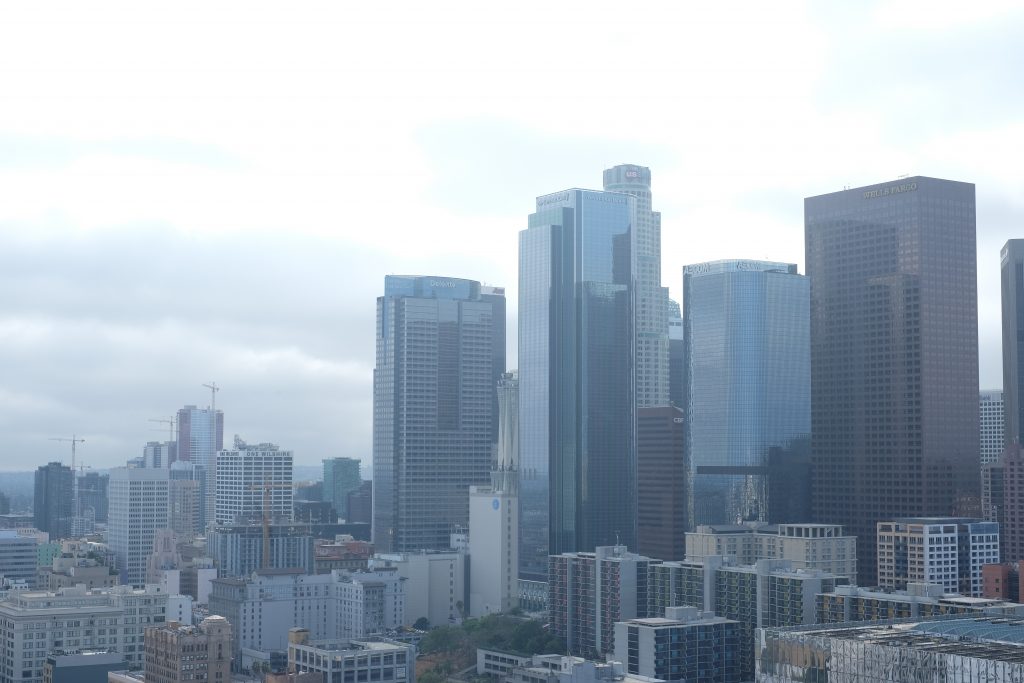 I was so tiered after waking up 4 am two days on a row that I actually left after chatting with some people and before the service stared. I wanted to go- but I needed the sleep. I´m going to Mosaic at Sunday, and my plane friend is coming too=) She was also tiered after a long day! Sleep tight