If you could live wherever you wanted, where would you live and why?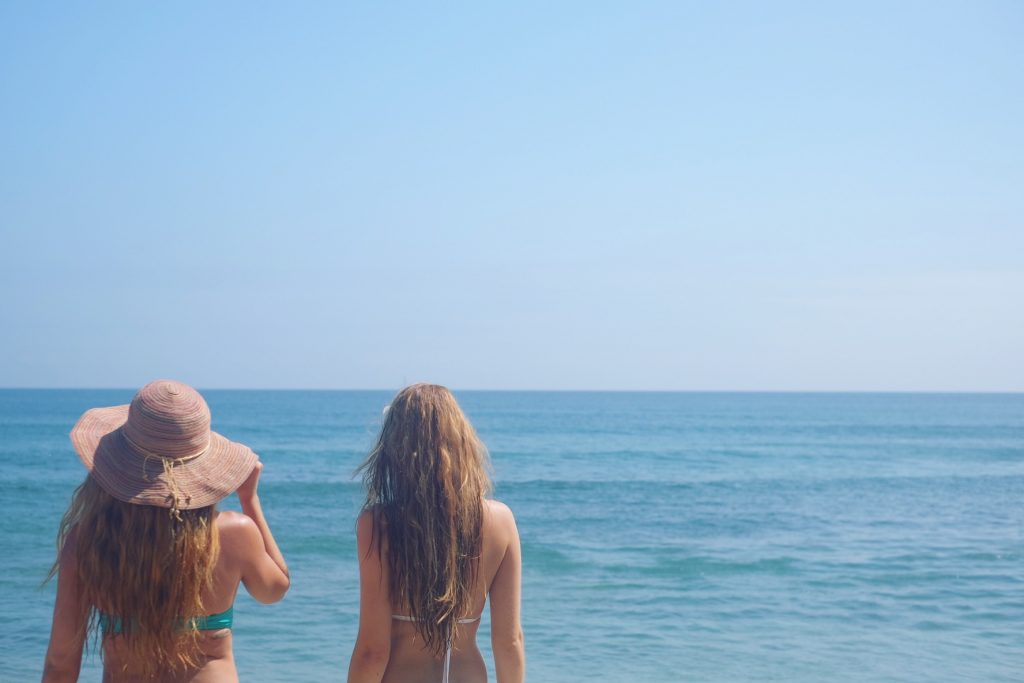 Today is Labor Day in America: woop! So we're going to the 🏝 beach in Malibu. I have no jet lag actually. And I slept perfectly tonight. Probably because I didn't sleep more than 2-3 hours in the plane and because I slept 5 and a half hour the day before yesterday. But yeah, I recommend not sleeping so much on your way to the US, so that you are tiered when you arrive in the evening and can go to sleep 🙂
One of the first things I did in the morning was jogging to the store. I just found the closest store on google maps and went off. OH MY GOSH ITS HOT HERE!! It's palm threes here 😍😍😍 I entered the store and guess what happened.. Someone said "Good morning!"!! And people are talking to each other and laughing, the time is 08:30 in the morning ! And people are talking to me??! Wow. I bought coffee at Starbucks too. The cashier wished me a lovely day and said to take care. My gosh- people are so nice here. On my way back I went in the wrong direction and a man stopped (probably saw the lost look in my face) and asked if he could help me- which he did. No one would EVER do this is Norway, take initiative to talk to people, say good morning to strangers and ask if they can help you with directions.
Two of the main reasons I want to live in the US, is:
One: The heat. Everyone who knows me, know that I have a warm heart but I cold body. When everyone is sweating thinking it's silky hot, I'm like "perfect temperature". So the fact that LA is so hot fits me perfectly.
Two: the warmth. The warmth in the people. I am an extrovert. I love people- lots of people- lots of new people. The fact that someone said "good morning" to me made my day. Seriously. I've heard that people are this open in the US, And I knew I i´d like it. I just didn't know I would LOVE it so much.
If you could live wherever you wanted, where would you live and why?
So, here's the pictures of us at the Malibu beach today. It was perfect. Awesome beautiful interesting deep and caring people at a sunny beach. We saw dolphins as well! They were far away, but I saw them!
I didn't do much school today, but I´ll deliver my assignments in time, I´ll work on it more tomorrow. And I´M SO GRATEFUL FOR THIS DAY AT THE BEACH!